QUALITY • TRUSTWORTHY • RELIABLE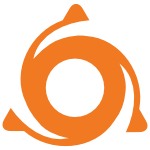 Based in the North West of England, GB Integrated Systems are the name you can trust to advise you on the best type of system for your property and business. We have a wide range of systems that are specifically designed for home use or business. As part of the service, we offer you a free no-obligation survey and quotation from a
member of our highly trained and experienced staff.
Technology has allowed us to become more sophisticated and intelligent, meaning we can deliver your exact requirements for both your home and business. Fire and Security means protecting people, property and data systems. There has never been a better time to review your requirements, give us a call today and we will provide you with a full audit and report. The lighting control and automation systems are born and bred in our custom installation department, which is a perfect fit and becoming a core product within our brand. Every system that we deliver relies on strong communication and here at GB Integrated Systems Ltd we ensure that a co-ordinated design is complete beforehand.
For conventional fire alarms, analogue addressable fire alarms, air sampling systems.
For intruder detection, CCTV, Access Control, Perimeter Detection.
For structured cabling systems, unified connectivity, VOIP and mobiles.
For video projection, distributed audio, cinema rooms.
For gate automation, automated doors, assisted technology and home automation.
For your residential and commercial lighting control requirements.
For 24/7, 365 service, monitoring and maintenance.
For all your unified connectivity, hosted voice, structured cabling, fibre optic and WIFI requirements.
We have Partnered with ITS who are now the industry leaders, providing UK businesses with super high bandwidth gigabit connectivity and broadband via a vibrant and dynamic Wholesale and Reseller Partner community. We offer packages built for your bespoke business needs.
Whether you're an SME with lower bandwidth requirements, or a large-scale corporation relying on resource-intensive tech and cloud computing, you can believe in business broadband from Faster Britain. And when you're ready for the next step, you can level up with the flick of a switch!
As with any business the need to do more than just connect to the internet is paramount. We offer a wide range of simple, reliable and cost-effective solutions for your connectivity requirements. You may be transferring a lot of data, work in an industry where your business is the internet or simply have an Etail / ecommerce shop. Whatever your requirements are, here at GBIS Communications we can provide you with fast, reliable and secure connectivity solutions which are proven across all business sectors.